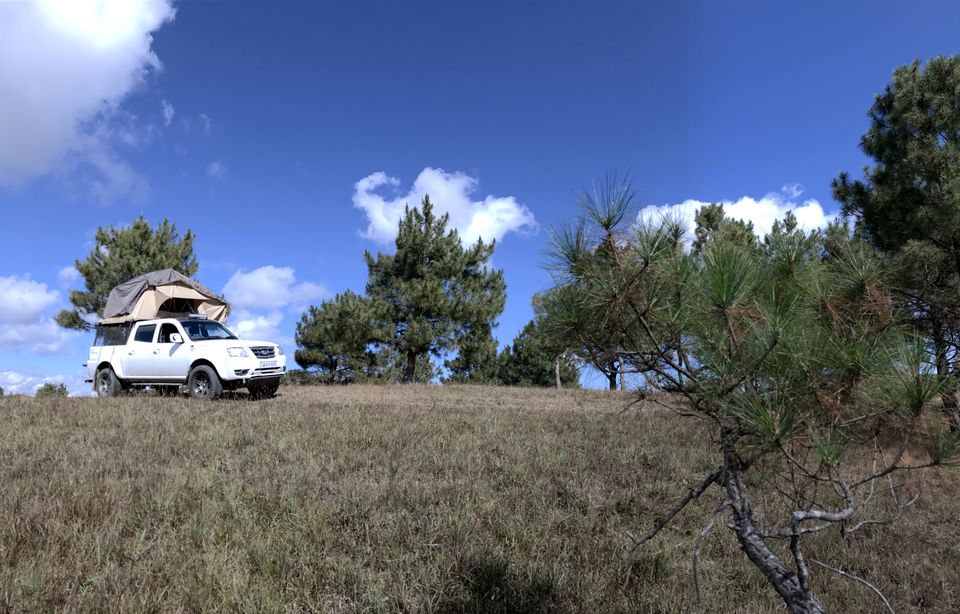 Ziro, India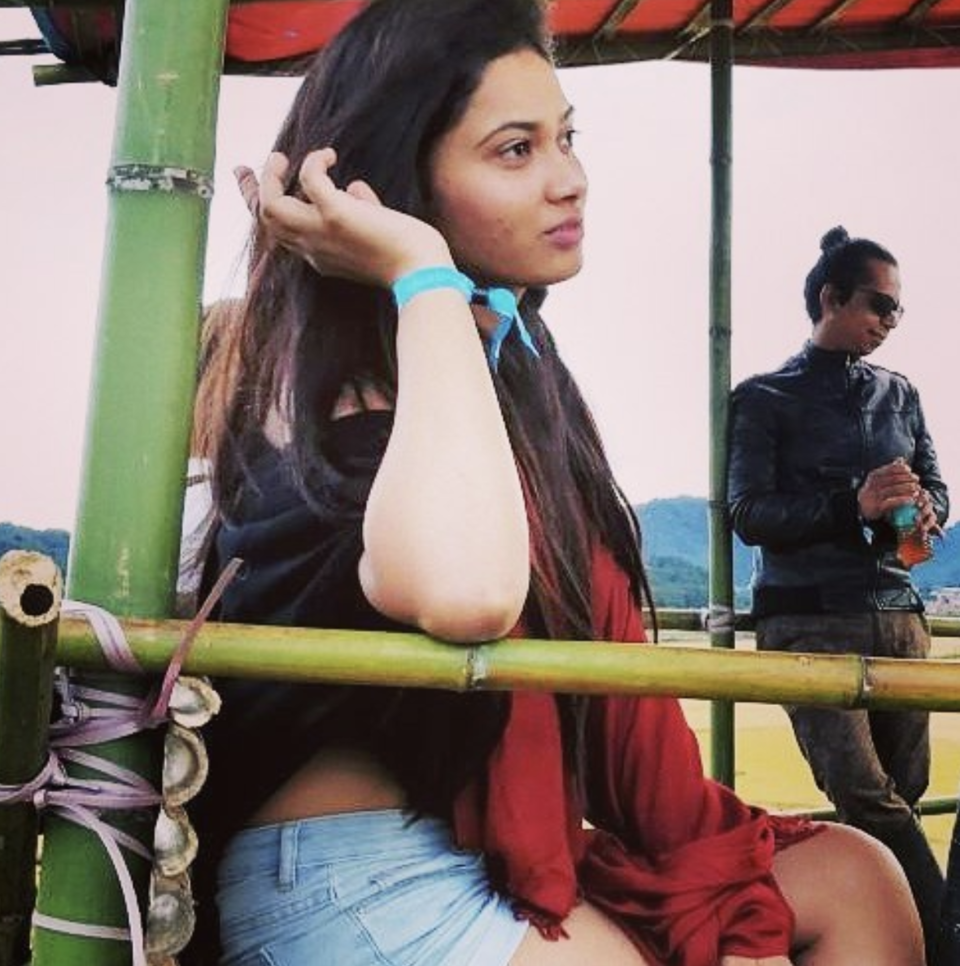 I answered I am from the sky for the longest time whenever anyone asked me where am I from? and received all kinds of responses to this answer, some got offended that how can I be so boisterous, some found me interesting and wanted to know more, some just walked away without saying anything. My first experiment with this bewildered answer began in Ziro Music Festival - the most scenic valley in India. We had just finished building our overlanding car and already gone for a short one day trip with it. But this was the real test of the concept in what we had put our mind, soul, and energy from the past 6 months. The roads were as bad as they could have been and driving through small streams and gravel was a test of Harsh's driving abilities. I remember him telling his father about this trip and Ziro to which his father's first reaction was 'Beta! Vaha to road he nahi hai'. Throughout the journey, we made many pitstops and reached our campsite well after it got dark. There were bands of different genres lined up for the act at the fest ground. The crowd was already buzzing with enthusiasm. My friends immediately joined them as if they were there and I joined them late.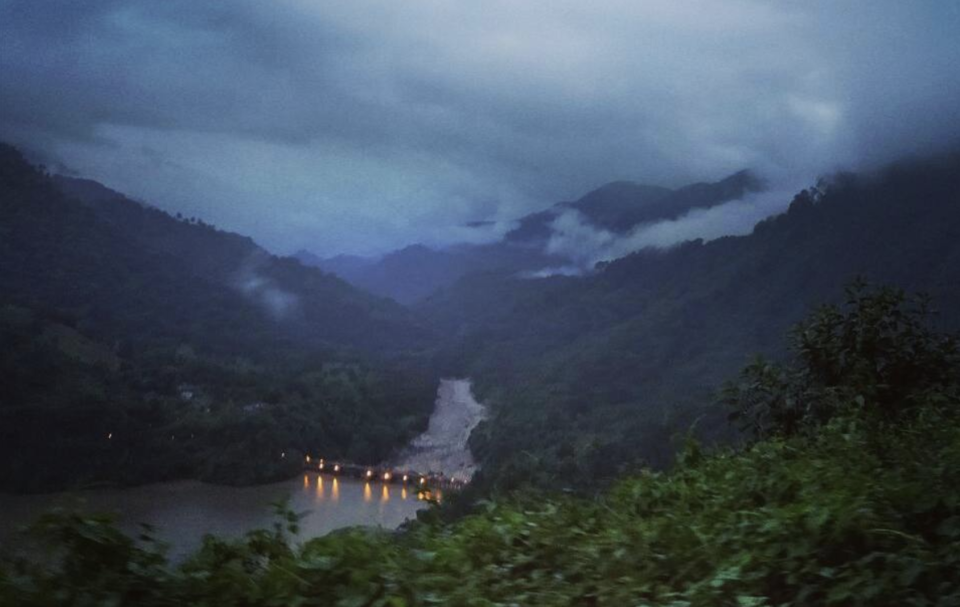 In that moment of overbearing metal sound, red lights and about a thousand people dancing to the tunes, I caught myself wondering what have I done? I had never attended a music concert and thinking of so many people at once was enough for me to get my heart pounding with anxiety but what was I expecting from this fest? I had taken up this challenge for myself to overcome my social anxiety and open my mind to new experiences. When I first heard I loved the idea of a music festival in a valley and intuitively knew if I would ever attend a music concert it'd be this one. It was a heaven for everyone who loves and enjoys music. We all went back to our camp spot after having dinner at one of the stalls where Harsh ate half of bhoot Jholakia - the spiciest chili, in a challenge thrown by a couple with a collective age of about 100 years old. It was their 3rd time to the music fest. I think from that moment I started to let go a little bit and not get overwhelmed by the fact that there about 4000 people around me. Some of us slipped a few times while going back through muddy trails which are also a signature experience of ZMF. We opened our rooftop tent and dozed off while it rained heavily for the rest of the night. I woke up to the view of the canopy of pine trees and everything instantly looked brighter. Mornings at campsites are calm and chaotic at the same time. The plan was to head out and explore the valley before attending the fest in the evening. Meeting locals of Apatani tribe who were working in the fields and playing with kids around were the highlights of our little trip. After reaching the fest ground - the sound of an instrument caught my attention, through the little knowledge of instruments I had, I could decipher that it was a Saxophone and boy it felt as if it was playing inside me. My body knew this instrument and it swung to the rhythm of it. That night ended with a little revelation about myself, and a question - Is this the reason we travel? Having imagined the festival ground and stage as to how it looks like in a day, it was finally the time to visit and that also happened to be the day when we were going to start our journey towards Guwahati because our friends couldn't get days off from work. The entire place looked dreamy, the management tried to make it a nature festival as well and the decor was kept minimal. The tiny bamboo stalls, stages made of only natural products with a backdrop of paddy field was easily the best-made stage ever. My expectations matched the reality. Folk music, thousands of people, the valley came together to become a sight to behold which I didn't want to leave. As for my social anxiety, it hasn't gone away completely but I can now talk to strangers and be present in a group of people.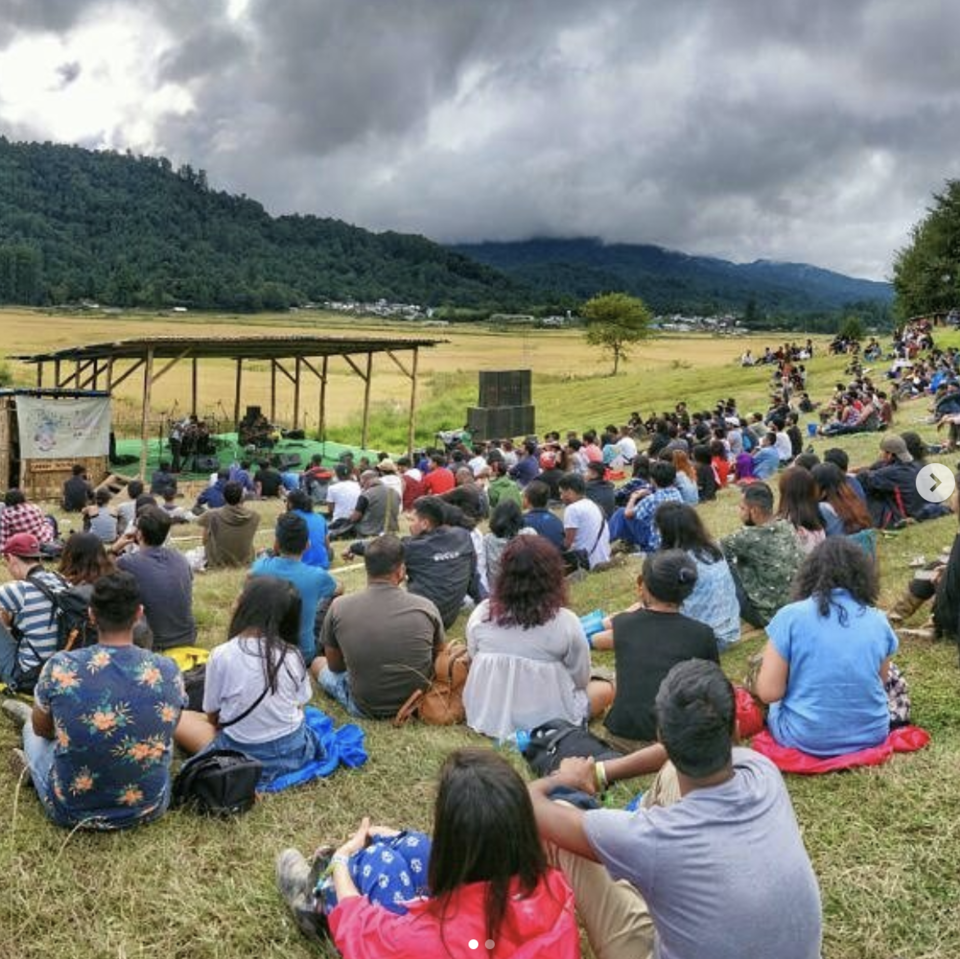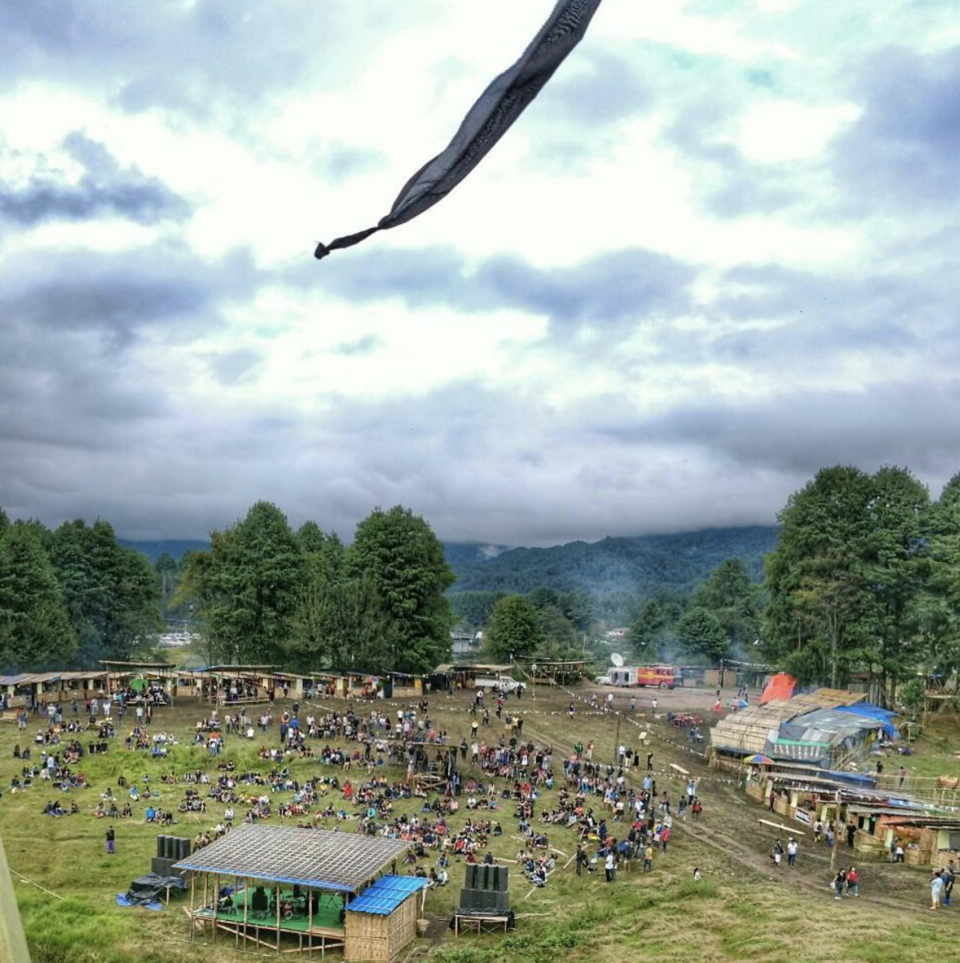 In my memories, it will always be the place where my hair flew with the wind and my soul danced to the sound of musical instruments.