All that you need to know about 'The Orange festival Dambuk, AP India'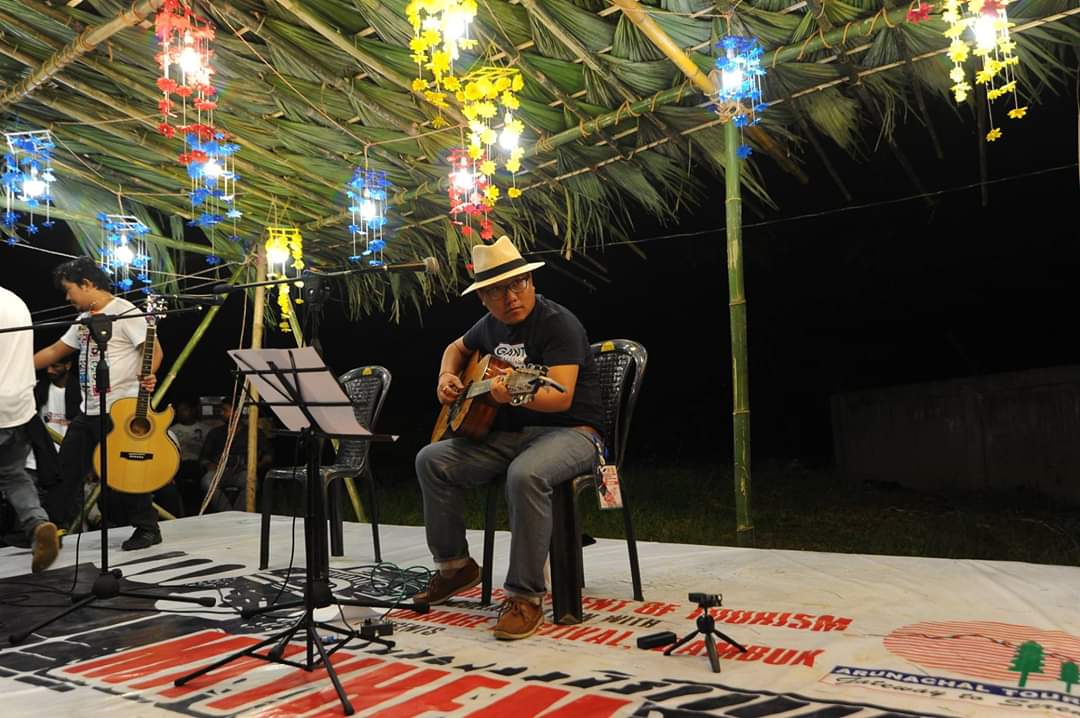 Tourism of a place is the key to development and Dambuk village in Arunachal Pradesh is an example good enough. The 'Orange festival Dambuk' is a music and adventure festival which is celebrated which started back in 2015 and ever since then it has become the go-to place of the music lovers in Northeast India. According to the people of this place, there were no proper roads and network connectivity in Dambuk before 2015 and reaching this wonderland was an adventure in itself. However, to bring the attraction of people to this small and surreal piece of land the 'Orange Festival' is celebrated every year ever since 2015.
Wondering what it feels to experience the live gigs performed by the bands from around the globe while sipping the most exotic orange juice made from the juiciest of oranges? Or not if orange juice then maybe the most refreshing rice wine in the middle of December for a crazy chilling experience! You can do all of this in the most quirky and budget-friendly way possible. In case you want to join us at 'the orange festival' then listed below are a few things that you should not be missing out at all.
1. Adventure activities
This festival is not only about music and culture but also gut-churning adventure activities like zip-lining, dirt biking, river rafting, ATV riding, Scuba diving, paramotoring, etc. can be done to calm down your adrenaline rush after witnessing the enthralling landscape of Dambuk.

2. Tribal Dance
The Gao tribe, a much-famed tribe of Northeast India performs a special dance which marks the beginning of 'the orange festival'. This performance is electric enough to boost the audience up and keep them energized until the end of this 4-day festival.

3. Local Cuisine
A number of distinctive food stalls serving mouth savoring local cuisines can be spotted on the site of this festival. We bet that you cannot return satisfied if do not taste all of these local dishes. Also, these food stalls serve home-made wines of varied flavors and tastes so that the guests can revamp themselves after dancing along with the beats all day long in the music festival. These culinary delicacies are the authentic servings of Dambuk and a 'must to have' experience on your trip.

4. Roadtrip to reach here
Book your campervans at the very outset because you would not want to miss the mesmerizing Overlanding trip to reach Dambuk. To explore the most out of this festival and the place consider reaching here by road as the trails and the views are just perfect for to trust a self-driving campervan. The driving route is simply next-level if you onboard a vehicle from Guwahati. You will encounter extremely serene views and nature exhibiting its elements at its best while driving to this place.

5. Camping at the local campsites
We suggest that you look for a stay where your host is a local person from the village. This place is known for its amazing hospitality at the campsites and homestays. The campsites will take care of your accommodation and food while you are engrossed in the band performances and adventure activities during the festival. And of course, the campsites have a special feature which is common to all - a bonfire, a starry night sky and a bunch of new folks to hang out.
The Mad Orange Campsite is one such place which is as interesting as its name itself. Check it out here for lovely experiences like karaoke, jamming, barbeque and much more!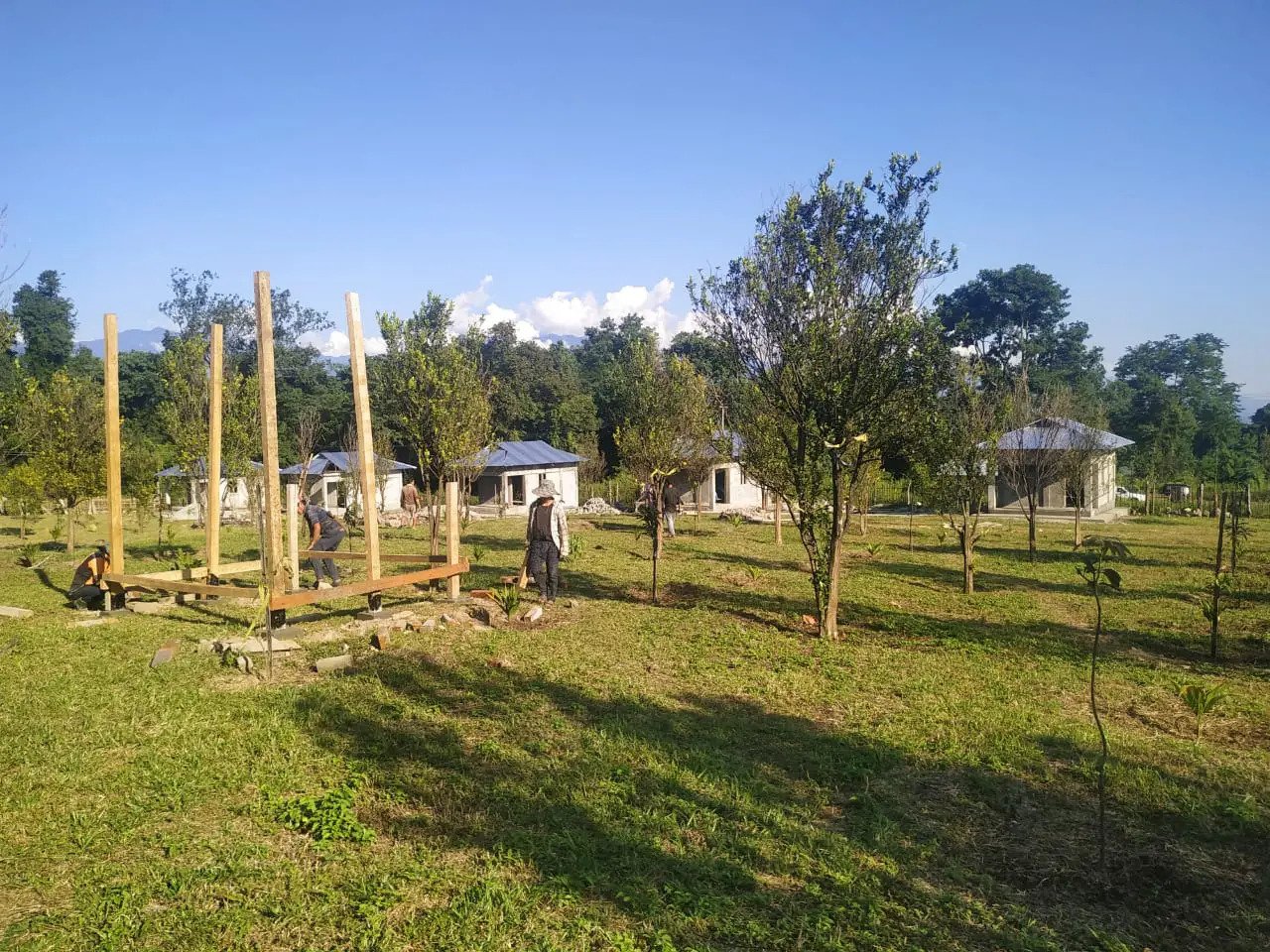 How to reach Dambuk:
By Air:
●Take a flight to Dibrugarh and then book a cab to Dambuk (Dibrugarh To Dambuk 150 Kilometers, 3-4 hours drive)
●Take a flight to Guwahati and rent an overlander for a road trip to Dambuk via Highway.
●Fly to Pasighat via Lakhimpur and later self-drive to Dambuk (Pasighat to Dambuk 60 Kilometers)
By Train:
●Take a train from Guwahati for Mokokngselek and take the special shuttle service (Arunachal State Transport Bus) to Dambuk.
●Take a train from Guwahati to Dibrugarh and take a cab to Dambuk
By Road:
●Take a flight from any of the major cities to Guwahati via Kolkata. From Guwahati book our Overlanding vehicles and go on a road trip through the highway towards North Lakhimpur to Pasighat and then Dambuk.

Places to visit near Dambuk
Roing This beautiful small town near Dambuk in Arunachal Pradesh is a heavenly place to live and indulge in. Nestled amidst mountains this place has lakes, rivers, waterfalls, greenery and everything which is enough to call this place a utopia. Book your stay at this campsite of a heartwarming experience during your stay at Roing.

Tezu We bet that you will fall in love with the culture and grandeur of the Mishmi Tribe while your stay at Tezu. It is listed as one of the largest towns in Arunachal Pradesh. Tezu has great religious significance and it's positive vibes can only be felt once you visit this place. Do not worry about you stay here as we have the Digaru Eco Resort to take care of your accommodation.
However, if all this is not enough to satiate the explorer within you you can take a small detour and visit the Nameri National Park where we have one of our most visited campsite the Lalimou Campsite.